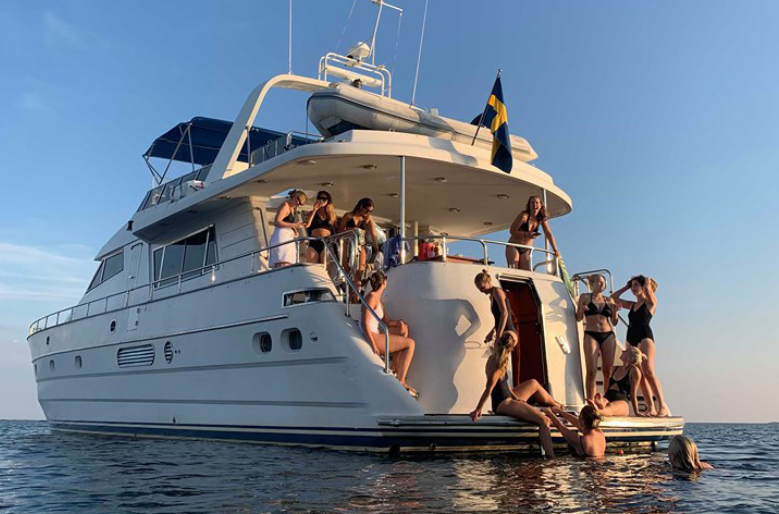 Harbour

...

Göteborg, Eriksberg

Witdh

...

5,6

Change day

...

Lördag

Manufactuer

...

Vitech marine ltd

Year Made

...

1995

Type of boat

...

Motorbåt

Insurance company

...

Total Length

...

23

Draft

...

1,7

Ruff Height

...

Sailless height

...

Deplacement

...

40 000

LYS

...

Boat modell

...

Vitech 72
Price high season

...

Offert kr

Price mid season

...

Offert kr

Price off season

...

Offert kr

Price weekend

...

Offert kr

Minimum rent

...

kr

Sailboat

...

20000 kr

Deductibles

...

20000 kr
The elegant Yacht for family cruising, conference and day cruising, Ready to go any time of year.

Five spacious guest cabins (one master bedroom, one VIP guest bedroom, three guest cabins) all with conventional comfort.
The main salon and dining area offer room for 12-15 people for work and dinner events. Galley area is separate from the saloon in the aft area with all equipment including dishwasher.
Deck areas provide possibilities for mingling, dining and cocktail events on aft deck and ybridge, bathing platform is at the stern of the vessel, sun bathing on foredeck.
The launch (r.i.b.) allows for shore visits and quick outings.

Welcome aboard !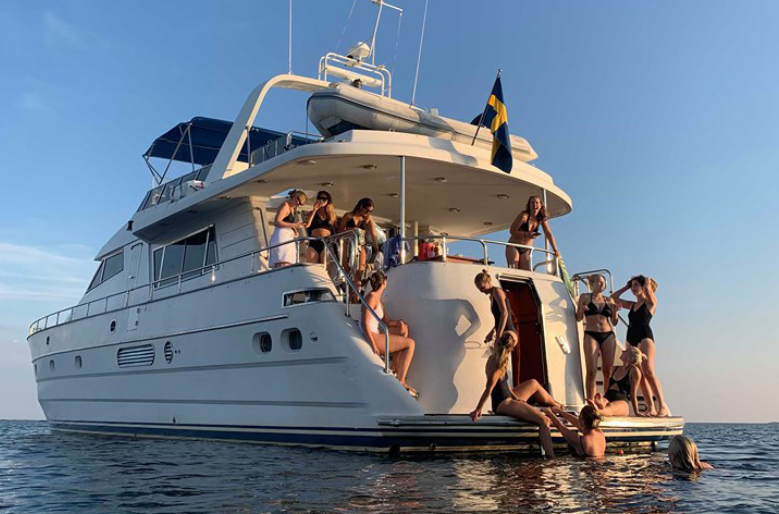 Antal hästkrafter

...

2 x 1100
Bränsletankens storlek (liter)

...

8300
Vattentankens storlek (liter)

...

1200
L

L

L

M

M

M

M

H

H

18

19

20

21

22

23

24

25

26

H

H

H

H

H

H

H

M

M

M

M

L

L

27

28

29

30

31

32

33

34

35

36

37

38

39

L

L

L

L

40

41

42

43