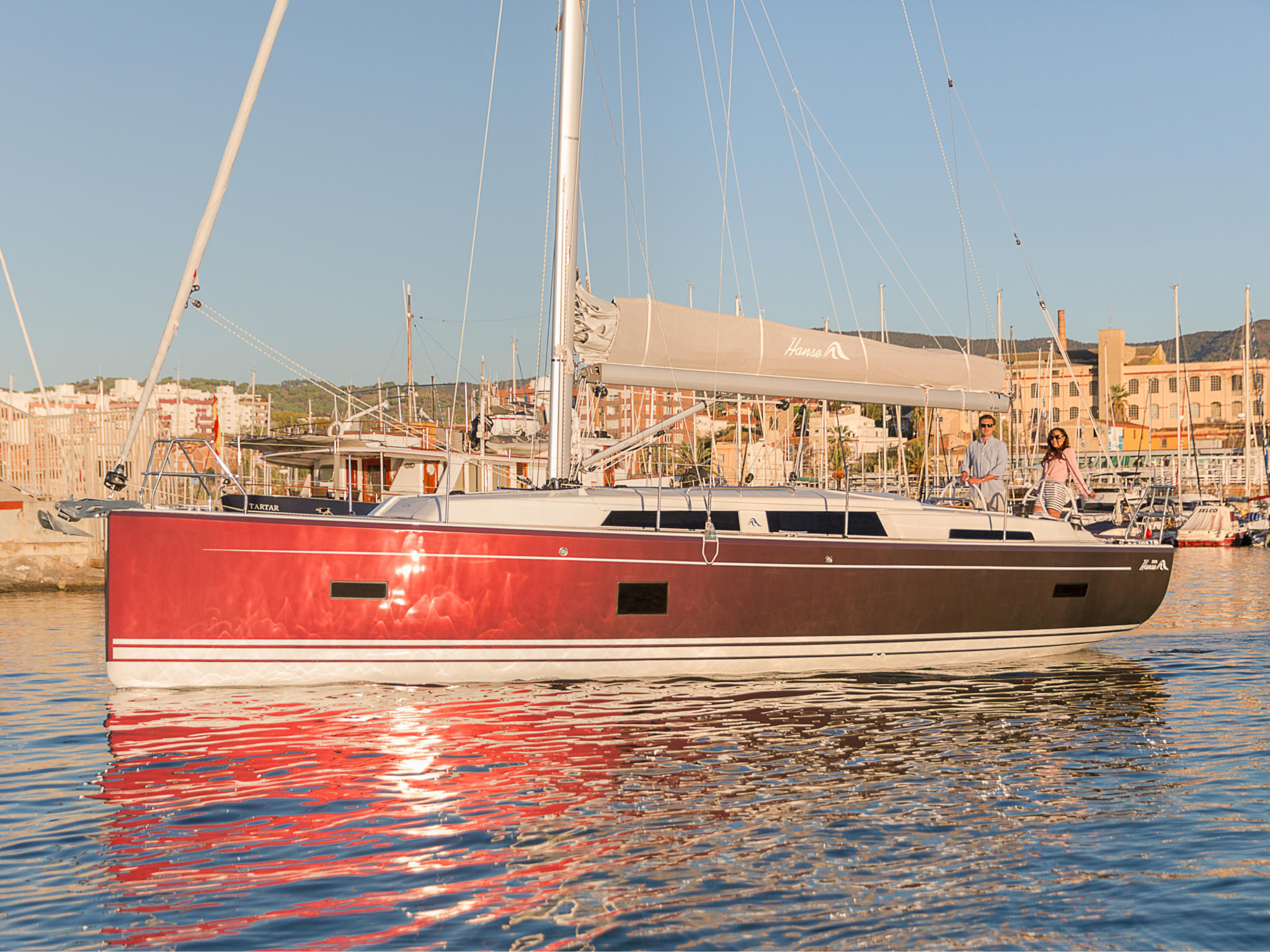 Harbour

...

Kullavik

Witdh

...

388

Change day

...

Söndag

Manufactuer

...

Hanse yachts

Year Made

...

2021

Type of boat

...

Segelbåt

Insurance company

...

PANTAENIUS

Total Length

...

11.40

Draft

...

201

Ruff Height

...

200

Sailless height

...

17,3

Deplacement

...

7600

LYS

...

1,27

Boat modell

...

Hanse 388 2021
Price high season

...

32000 kr

Price mid season

...

27500 kr

Price off season

...

23500 kr

Price weekend

...

16000 kr

Minimum rent

...

0 kr

Sailboat

...

15000 kr

Deductibles

...

15000 kr
Hanse 388 has fine sailing properties as standard. Outstanding performance and innovative design.
A long-distance boat must be perfectly designed to take the crew to their destination safely. Hanse 388 is nicely balanced, has a high degree of stability and can be sailed safely in all weathers. And it can also sail quite fast too!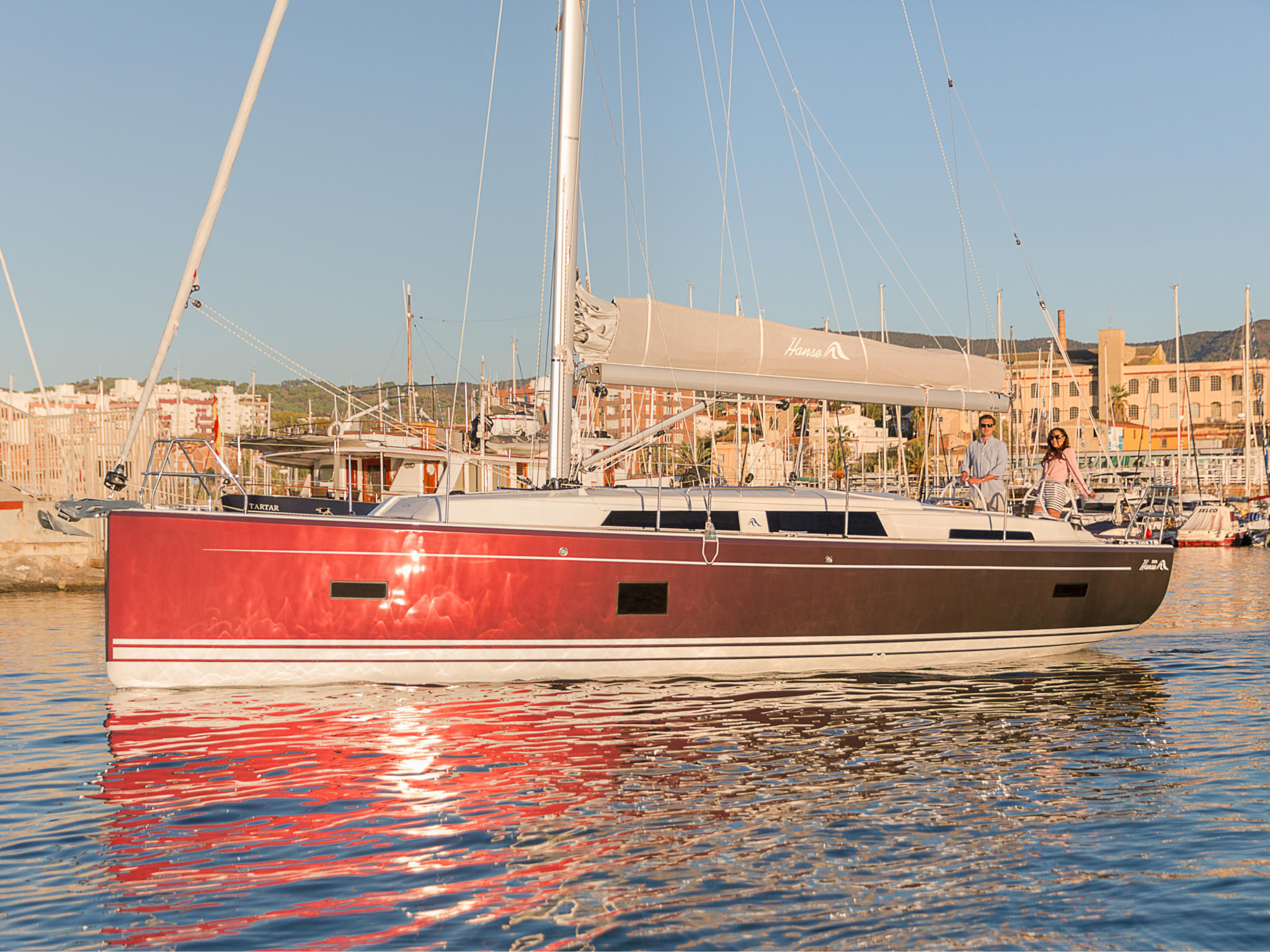 Bränsletankens storlek (liter)

...

160
Vattentankens storlek (liter)

...

300
Motortillverkare

...

Yanmar
The boat may only travel within Swedish waters

...
Experiencerequirement

...
Elvström Fast Cruising Laminate sails

...
Fullbattened mainsail

...
Wacumcleaner available in marina or onboard

...
Cleaning equipment onboard

...
Toilettpaper included

...
Poweroutlet 12V in controlpanel

...
Furling jib with sheets

...
Furling genoa w sheets

...
Shorepower 230V w elec cabel

...
Chartplotter with Navionics seachart

...
blankets and pillows for specified number of beds

...
Shower on bathingplatform H/C

...
Shower in cockpit area

...
Halyards drawn to cockpit

...
Bathing platform with ladder

...
Seachart Westcoast of Sweden

...
Book of natural harbours

...
Owerviewchart Skagerack sea

...
Kitchen equipment is available for the specified number of beds

...
L

L

L

M

M

M

M

H

H

18

19

20

21

22

23

24

25

26

H

H

H

H

H

H

H

M

M

M

M

L

L

27

28

29

30

31

32

33

34

35

36

37

38

39

L

L

L

L

40

41

42

43