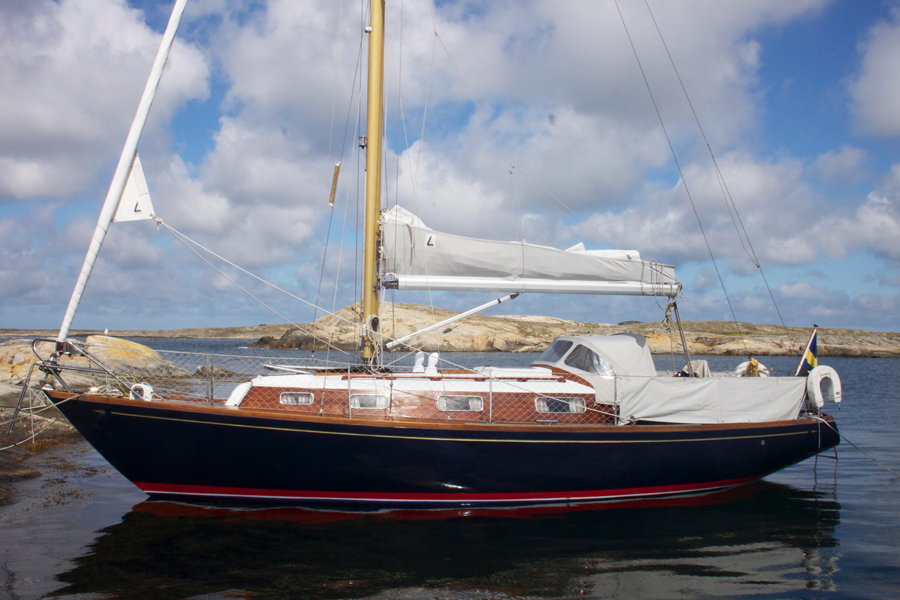 Harbour

...

Grebbestad

Witdh

...

300

Change day

...

Söndag

Manufactuer

...

Hallberg Rassy

Year Made

...

1974

Type of boat

...

Segelbåt

Insurance company

...

IF

Total Length

...

10.18

Draft

...

147

Ruff Height

...

190

Sailless height

...

Deplacement

...

5000

LYS

...

1,25

Boat modell

...

Hallberg Rassy Mistral 33
Price high season

...

14300 kr

Price mid season

...

10300 kr

Price off season

...

8000 kr

Price weekend

...

8000 kr

Minimum rent

...

0 kr

Sailboat

...

10000 kr

Deductibles

...

10000 kr
Sail this classic well sailing renovated Hallberg Rassy in the heart of Bohuslän and experience our beautiful nature with seals around the Väderöarna, Koster and Fjällbacka Archipelago.

In the lounge there is room for three adults and in the front room 2 adults. Suitable for a family of children with 2 adults and 2 children. Small inflatable boat with motor can be incuded as extra.

End with sauna and bath In our boathouse on the island of Bastholmen. The boat has sailed Sweden Mallorca round trip which shows that she is very seaworthy and comfortable sailor for her size.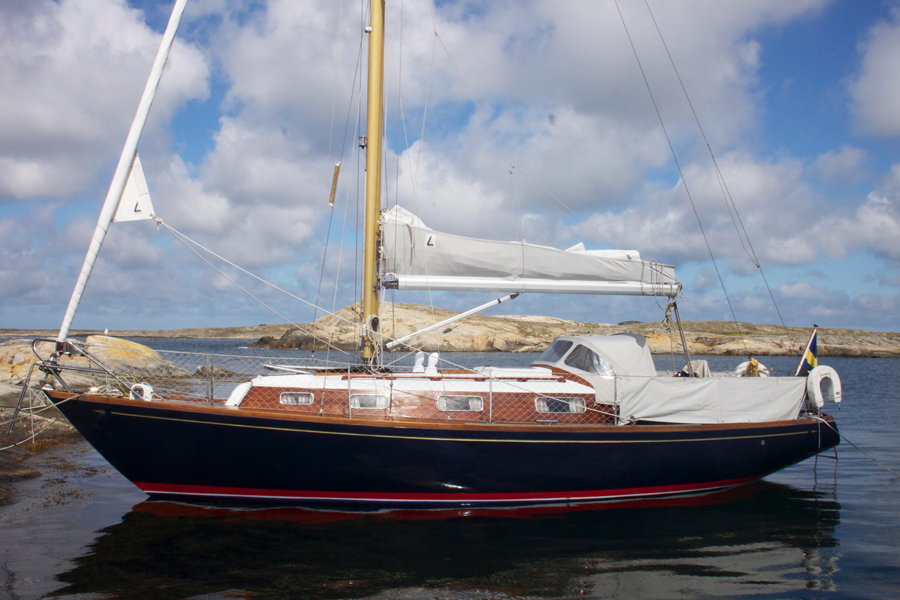 Bränsletankens storlek (liter)

...
Vattentankens storlek (liter)

...
Motortillverkare

...

Volvo Penta MD 2B
Experiencerequirement

...
Fullbattened mainsail

...
Cleaning equipment onboard

...
blankets and pillows for specified number of beds

...
Halyards drawn to cockpit

...
Seachart Westcoast of Sweden

...
Owerviewchart Kategatt sea

...
Owerviewchart Skagerack Sea

...
Kitchen equipment is available for the specified number of beds

...
L

L

L

M

M

M

M

H

H

18

19

20

21

22

23

24

25

26

H

H

H

H

H

H

H

M

M

M

M

L

L

27

28

29

30

31

32

33

34

35

36

37

38

39

L

L

L

L

40

41

42

43